Biographies
Chris Hadfield
Astronaut | First Canadian Commander of the International Space Station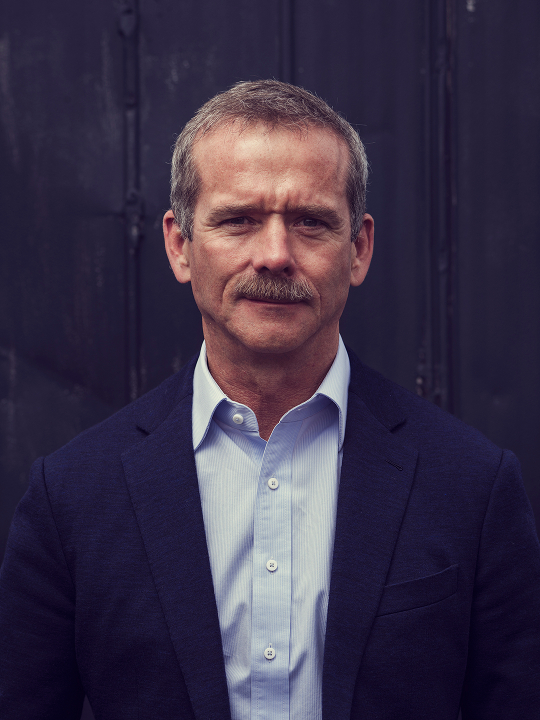 Referred to as "the most famous astronaut since Neil Armstrong," Colonel Chris Hadfield is a worldwide sensation whose video of David Bowie's "Space Oddity" — seen by over 75 million people — was called "possibly the most poignant version of the song ever created", by Bowie himself. Acclaimed for making outer space accessible to millions, and for infusing a sense of wonder into our collective consciousness not felt since humanity first walked on the Moon, Colonel Hadfield continues to bring the marvels of science and space travel to everyone he encounters.
In 1992, Colonel Hadfield was selected as a NASA Mission Specialist, and three years later he was aboard the Shuttle Atlantis, where he helped build the Mir space station. In 2001, on Shuttle Endeavour, Colonel Hadfield performed two spacewalks and in 2013, he became Commander of the International Space Station for six months off planet.
A heavily decorated astronaut, engineer, and pilot, Colonel Hadfield's many awards include the Order of Canada, the Meritorious Service Cross, and the NASA Exceptional Service Medal. He was named the Top Test Pilot in both the US Air Force and the US Navy, and was inducted into Canada's Aviation Hall of Fame.
Colonel Hadfield is the author of three internationally bestselling books, An Astronaut's Guide to Life on Earth, You Are Here, and his children's book, The Darkest Dark. Additionally, he released his musical album, Space Sessions: Songs From a Tin Can, in 2015. He is also featured on Ted.com for his talk, What I Learned from Going Blind in Space.
Currently, Colonel Hadfield can be seen as the co-creator and host of the internationally acclaimed BBC series Astronauts: Do You Have What It Takes?, and he is co-hosting, with actor Will Smith, the National Geographic series One Strange Rock, directed by Darren Aronofsky. Colonel Hadfield is also the producer of the celebrated Rare Earth series on YouTube, and the creator of the on-stage celebration Generator, which combines science, comedy, and music for sold-out audiences.
Additionally, Colonel Hadfield is an Adjunct Professor at the University of Waterloo and a founding director of the Canadian Children's Literacy Foundation, the national advocate for initiatives enabling Canada's children to achieve their full potential through literacy and to become the most literate in the world.
Jim R. Boyle
President and Chief Executive Officer – Foresters Financial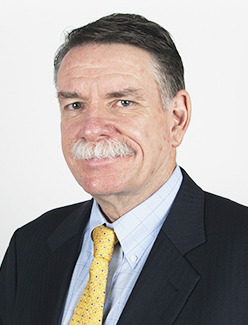 Jim Boyle was appointed President and CEO of Foresters Financial™ in January 2018.

Jim has more than 30 years of financial services experience. He spent almost 20 years with Manulife Financial and John Hancock in a variety of operating roles, culminating in his being named President and CEO of John Hancock in 2008. Jim retired from John Hancock in 2012 and has subsequently been involved in private and venture capital investing. A graduate of Boston College's Carroll School of Management, Jim began his career at Coopers & Lybrand.

Prior to his appointment, Jim served on the Foresters Financial board, holding positions on both the Audit and Compliance and Risk and Investment Committees.
Kevin P. Dougherty
Former Executive Vice-President Innovation and Partnerships of Sun Life Financial Canada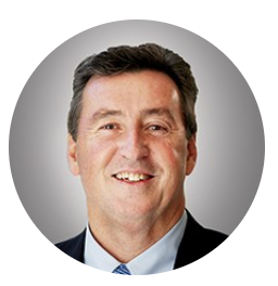 Kevin has an International MBA from the Rotman School of Management at the University of Toronto, and an ICD Designation from the Institute of Corporate Directors. He has been engaged as a Board and Cabinet member in a number of important causes, including the Providence Healthcare Foundation, Roy Thompson Hall, and the United Way. He is an avid tennis player and guitarist, and married with two grown children
During his tenure in Innovation and Partnerships he launched a number of industry-leading technology innovations, such as Sun Life's top-rated Mobile App, its digital coach (Ella), Digital Health Solutions, a "Trip-Advisor" for Healhcare in Canada, and Total Benefits, an industry first that combined Pension Savings and Benefits into a seamless digital platform.
Kevin recently retired from Sun Life Financial after a long and successful career including 12 years as President of Sun Life Financial Canada, 2 years as President of Sun Life Global Investments, and 2 years as Executive Vice-President of Innovation and Partnerships.
Stéphane Rochon
President & Chief Executive Officer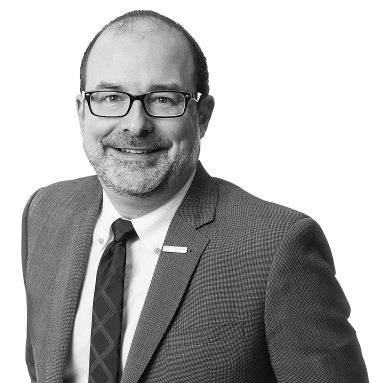 President & Chief Executive Officer of Humania Assurance Inc. since 2016, Stéphane Rochon has over 20 years of experience in the field of personal insurance in Canada. Over the course of his career, he has had the privilege to be involved in every aspect of the field, from product design to product distribution, and from development strategy to traditional and digital marketing.

Known within the industry for his innovative concepts, Stéphane Rochon has recently overseen the introduction of several insurance products distributed exclusively online, such as Insurance Without Medical Exam and http://www.children360.ca/home. In addition to successfully piloting the digital shift since 2013, Stéphane Rochon supervised the launch of www.hugoassurance.ca, a product that overturns the industry's dogmas and traditions with a combination of modern technology and artificial intelligence.
Thanks to Rochon's strategic vision and intimate understanding of the market, Humania Assurance Inc. earned several major recognitions in Canada in 2017, including the digital transformation award at the Digital Transformation Conference and Awards Ceremony, which took place in Toronto, and the small business award at the Gala des OCTAS, which celebrates excellence in digital and information technology in Québec. Stéphane Rochon has an honours diploma in Marketing and Entrepreneurship from McGill University, an MBA in E-Commerce from Université Laval and the Fintech Certification from Harvard University. He also holds the following titles and professional certifications:
Chartered Life Underwriter (CLU)
Financial planner (F.Pl.)
Conseiller agréé en avantages sociaux (CAAS) (certified employee benefit specialist)
Chartered Administrator (C.Adm.)
Certified Health Specialist (CHS)
Administrateur de sociétés certifié (ASC) (certified corporate director)
A renowned instructor and speaker, Stéphane Rochon has made over 1000 presentations across Canada. Appointed President & Chief Executive Officer of Humania Assurance in 2016, he is proud to lead a business that relies on innovative strategies to make its mark.
Moderator
Carrie Lam
Assistant Vice President, Strategy & Client Experience for Munich Re, Canada (Life)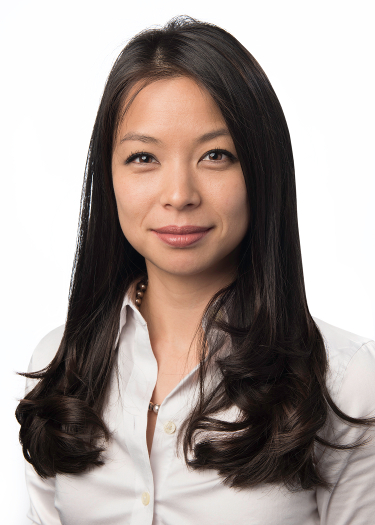 Carrie Lam is the Assistant Vice President, Strategy & Client Experience for Munich Re, Canada (Life). She is responsible for guiding Munich Re's Canadian client strategy and oversees the marketing and communications team to ensure that all Canadian marketing activities fully align to the needs of the business. She works with all client-facing departments at Munich Re, including individual pricing, group pricing, underwriting, and claims.
Carrie joined Munich Re in 2017. Previous to this role, Carrie spent over 12 years in actuarial consulting, where her work included Appointed Actuary valuations, captive reinsurance structuring, as well as design and pricing of creditor insurance products. Carrie holds an Honors Bachelor of Science degree from University of Toronto and is a Fellow of both the Society of Actuaries and the Canadian Institute of Actuaries.
John Lefebre M. D. FRCP (c)
Vice President, Medical Director, Global Medical Team
RGA International Corporation
Dr. John Lefebre is Vice President, Medical Director with RGA's Global Medical Team, responsible for providing input on various business initiatives, including product development, pricing, manual development, underwriting, claims review, and CMO training.
Prior to becoming part of the Global Medical Team in 2017, Dr. Lefebre was RGA's Chief Regional Medical Officer for Europe, Middle East, South Africa and India. With two decades of experience in insurance medicine, Dr. Lefebre brings considerable expertise to his role. Before joining RGA on a consulting basis, Dr. Lefebre held the position of Chief Medical Director with two other reinsurers and worked in the Insurance division of the Royal Bank of Canada.
Dr. Lefebre has extensive clinical experience in teaching hospitals in Halifax and in Toronto, Canada, and later he practiced clinical medicine in Toronto, where he was the Associate Medical Director of the MDS Executive Health Care Clinic. Dr. Lefebre completed his medical training at the University of Alberta in Edmonton and completed his postgraduate fellowship at the University of Toronto in Ontario in 1988. He is a member of the Canadian Life Insurance Medical Officers Association.
Natalia Moudrak
Director
Climate Resilience, Intact Centre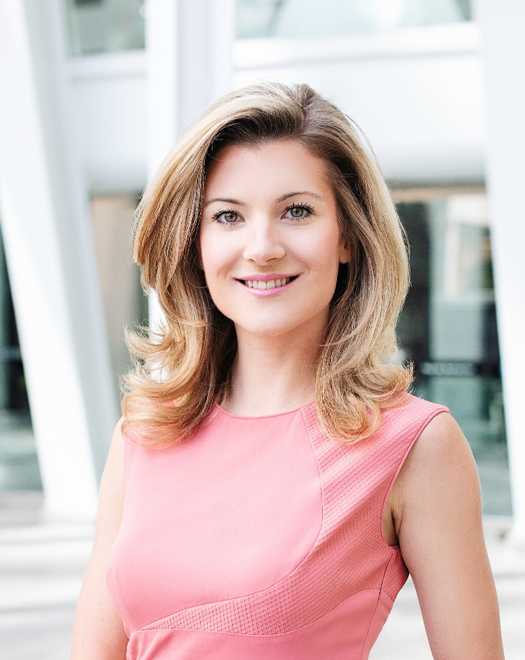 Natalia advances the development of programs, guidelines and standards for climate resilience in Canada. In her role at the Intact Centre, she oversees five main areas: (1) Flood resiliency programming; (2) Wildfire risk reduction; (3) Extreme heat reduction; (4) Nature conservation; and (5) Identifying solutions for financing climate resiliency initiatives in Canada.
Prior to joining the Intact Centre, Natalia worked at PricewaterhouseCoopers Canada in Sustainability Consulting and Risk Assurance Advisory. She holds a B.A in Economics and a Masters in Urban Planning from the University of Waterloo.
Natalia is a recipient of the 2019 Bravissimo Award from the Intact Financial Corporation and 2018 Canada's Clean50 Emerging Leader award. She is a Vice Chair on the CSA Group standard "Flood Resilient Design for New Residential Communities" and represents Canada as a subject matter expert on stormwater management at the ISO international standards development committee.